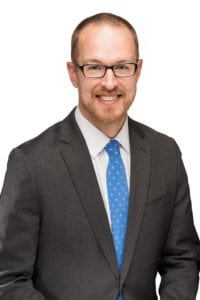 Animas Surgical Hospital is pleased to welcome Amir M. Abtahi, MD. Dr. Abtahi is a fellowship-trained spine surgeon with Animas Spine.
Compassionate Treatment of Spinal Conditions
Dr. Abtahi specializes the treatment of adult and pediatric spinal conditions including degenerative conditions of the cervical, thoracic, and lumbar spine, spinal stenosis, radiculopathy, myelopathy, scoliosis, spinal deformity, and complex/revision spinal surgery. He employs a conservative approach in the treatment of spinal disorders, recommending nonoperative treatments including physical therapy and injections as alternatives to surgery whenever possible and utilizing minimally invasive and motion preserving techniques when appropriate.
In addition to his clinical practice, Dr. Abtahi is active in clinical research. He has published his research in numerous peer-reviewed publications and presented his research at several national and international spine meetings. He has broad clinical research interests in all areas of spine surgery with a particular interest in patient satisfaction and patient-reported outcome assessment.
Trusted Medical Expertise
Dr. Abtahi grew up in Nashville, TN. He graduated summa cum laude from Miami University (Ohio) and attended Vanderbilt University School of Medicine where he was elected to membership in the the Alpha Omega Alpha Medical Honor Society. He completed his residency in Orthopaedic Surgery at the University of Utah and completed his fellowship training in spine surgery at the University of Pittsburgh. He is a member of the North American Spine Society and the American Academy of Orthopaedic Surgeons.
Dr. Abtahi is an active outdoorsman and enjoys skiing, canyoneering, mountaineering, fly-fishing, and golf. He and his wife have two children.